Boox Mira Pro 25.3" E-Ink Monitor
Sold out
Original price
$3,699.00
-
Original price
$3,699.00
Boox Mira Series E Ink Monitors
Expand your view in an eye-friendly way.
Availability: Back Order - ETA 2 weeks
Product Description
Relieve Your Digital Eye Strain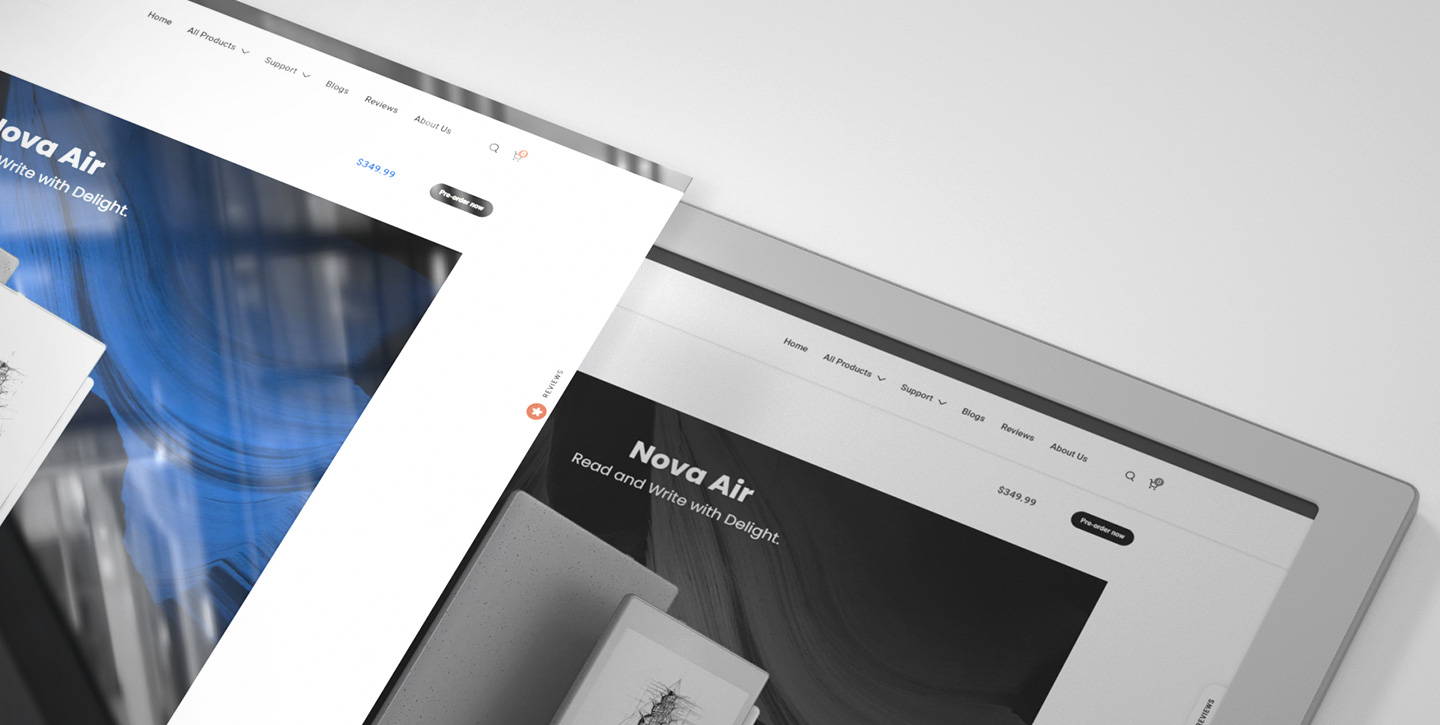 Backlit. With a high refresh rate and blue light. Using it long-time can strain the eyes severely.
BOOX Mira ePaper Monitors
Close to paper. Not backlit. Enjoy content with the most comfortable view.

Industry-Leading Display Technology

Customizable Refresh Mode
Mira Software is used with Mira to adjust the monitor's and PC's settings quickly. Available soon.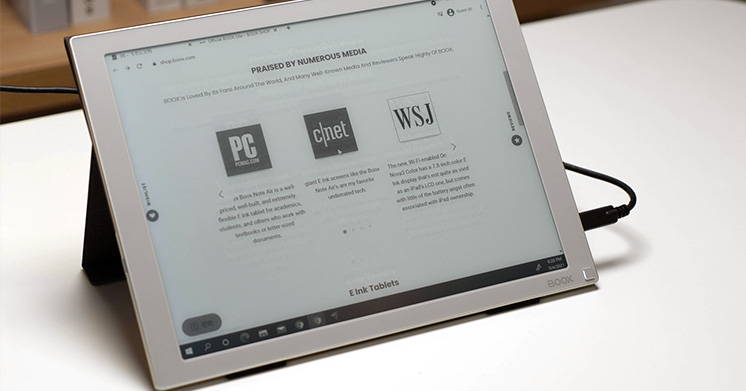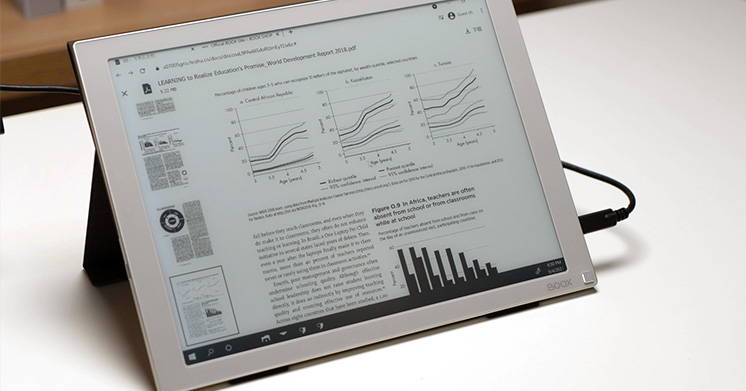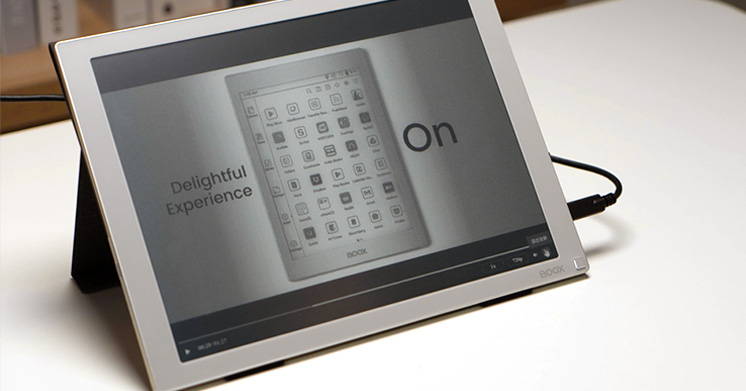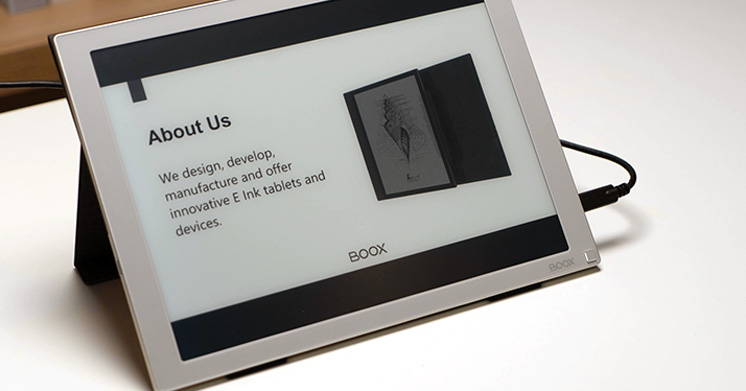 *E Ink monitors' refresh speed is not as high as conventional monitors', and increased speed will result in more ghosting. Also, in the Extend Mode of PC connection, Mira's response speed depends on the PC's CPU.



The All-in-One E Ink Monitor You're Looking for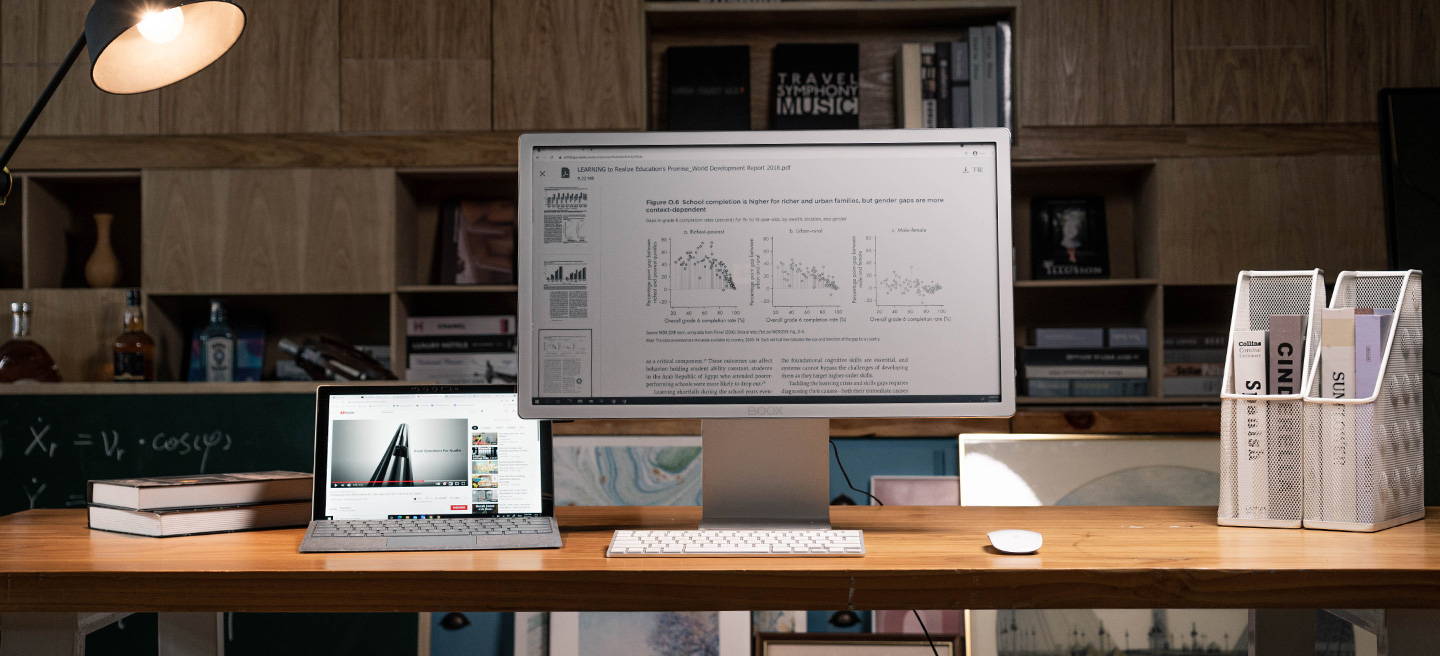 25.3inch E Ink screen with a high resolution of 3200*1800 and 145 dpi protects your eyes while offering a broad vision.
Dual speakers can stream high-quality sound and give you the essence of using a do-it-all monitor.
You can lift, tilt and pivot Mira Pro with its stand to make the screen fit in your task. The VESA interface keeps more options open.
With 5 ports, you can easily connect your base unit and peripherals to Mira Pro and charge it with a cable. Mira Pro can also be used as a secondary monitor compatible with various systems and devices.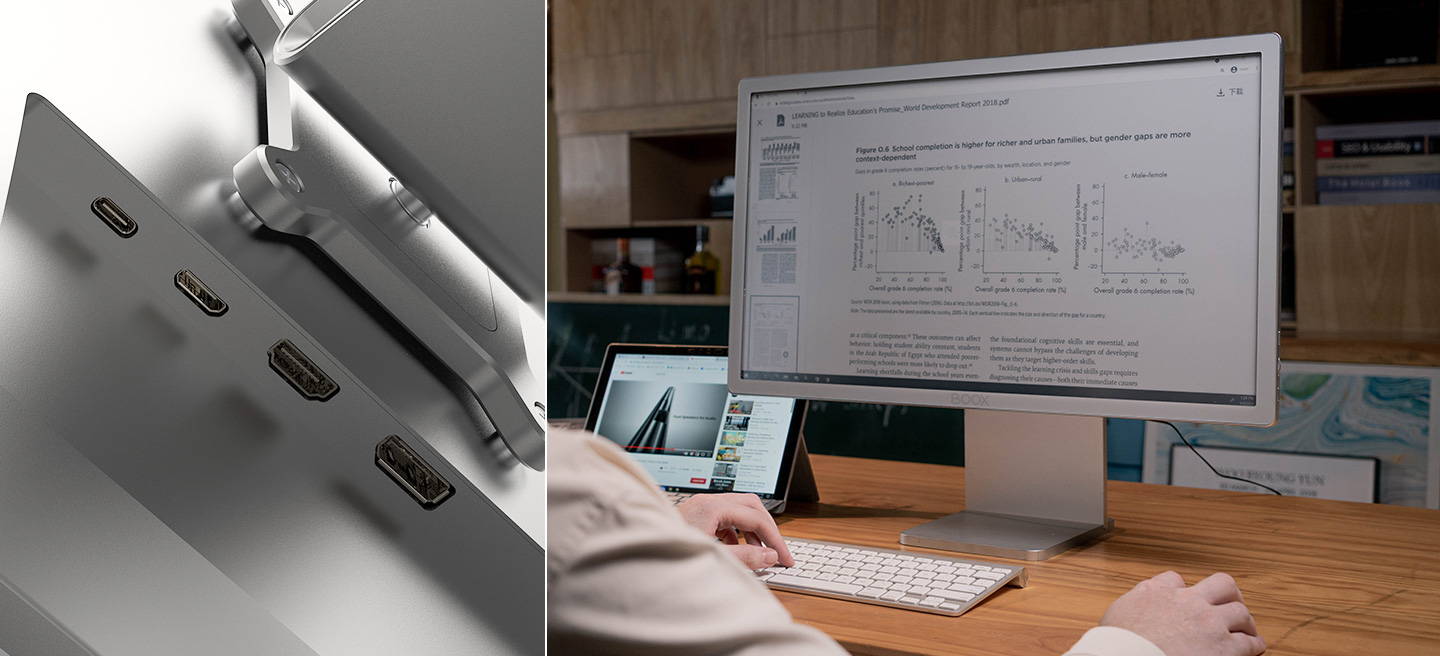 System and Device Compatability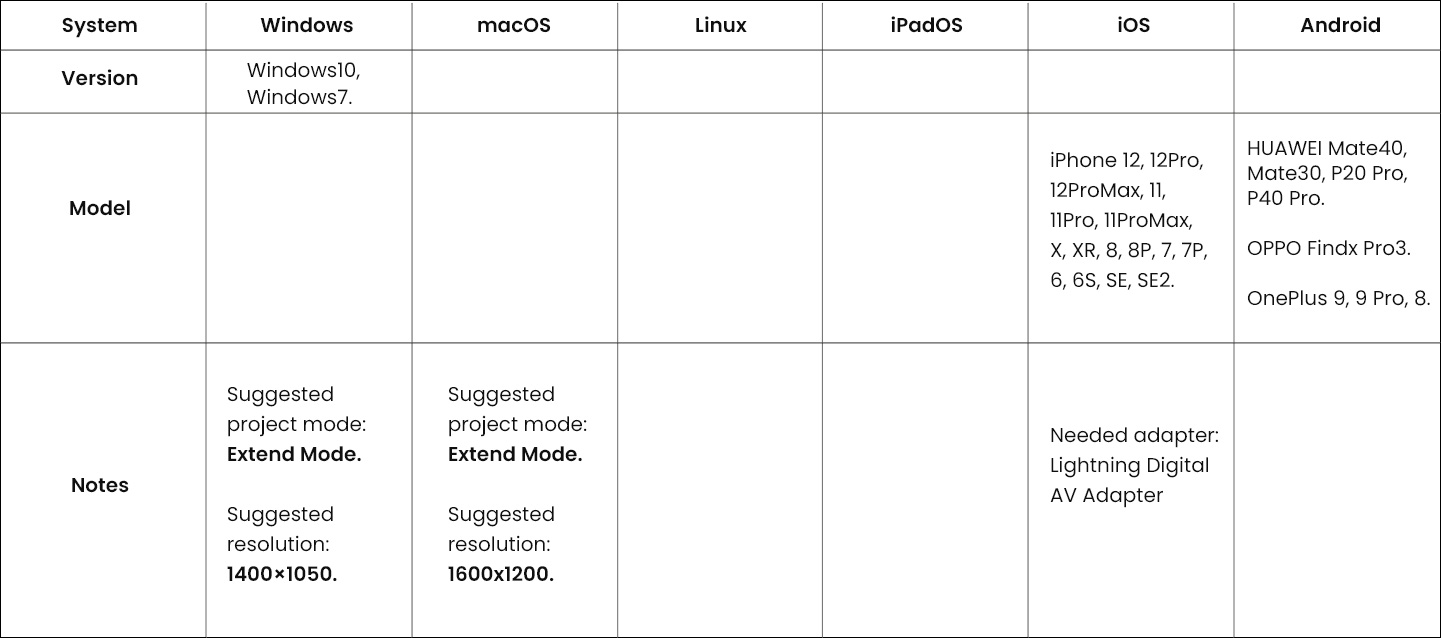 *Please confirm your ports (USB Type-C and HDMI) support secondary monitors by connecting your devices to another monitor first. AMD GPUs are not supported for now..
*For more systems and devices, please consult the customer service.
Rest Assured to Use It in More Ways
The 75x75 VESA interface on the back of Mira Pro makes it compatible with different monitor arms and mounts. You can easily install it on a wall and a desk and turn Mira Pro into any angle that suits you.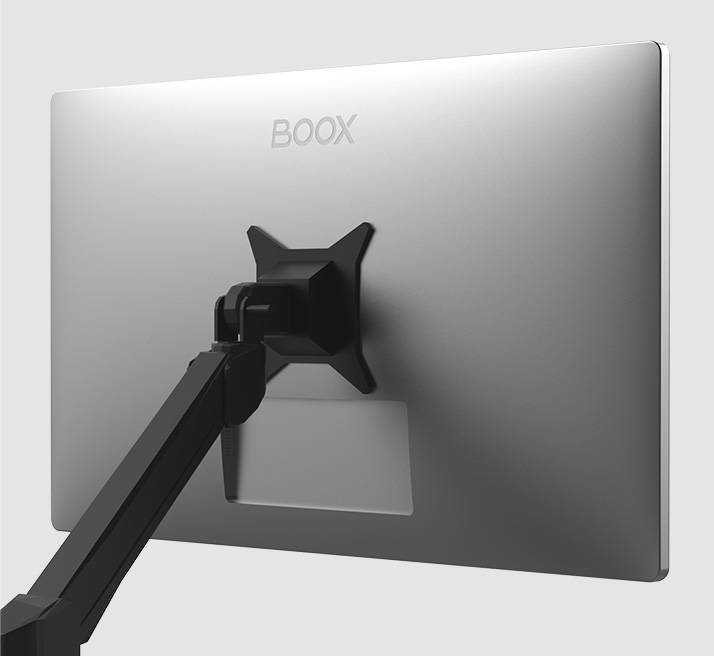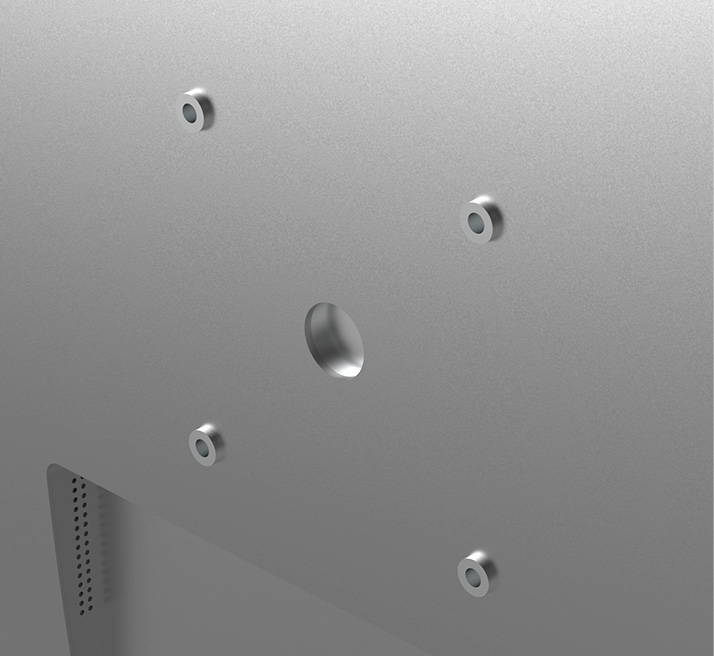 Adjustable Ergonomic Stand
The sleek, modern stand can firmly support Mira Pro and help you effortlessly adjust the desktop E Ink monitor to your preferred position. It also takes less space and offers a cable management hole, so you can keep your desk organized and clean.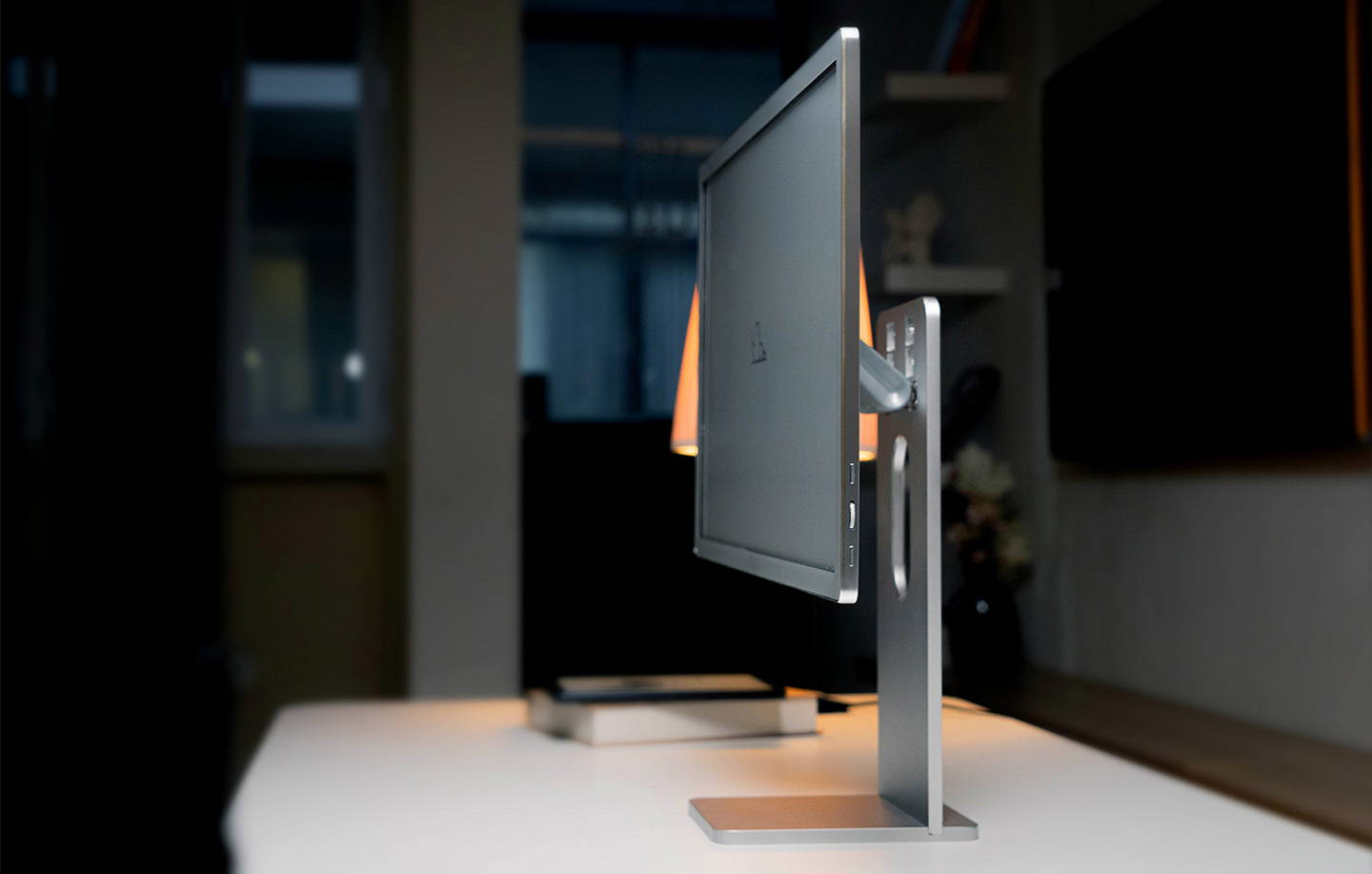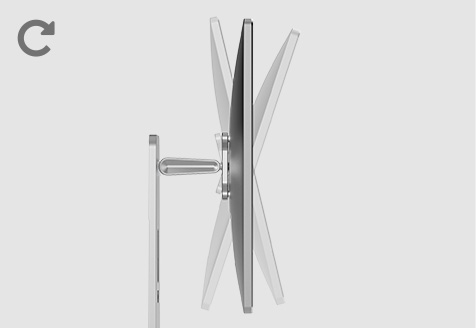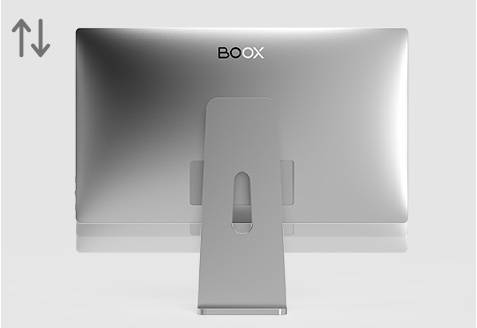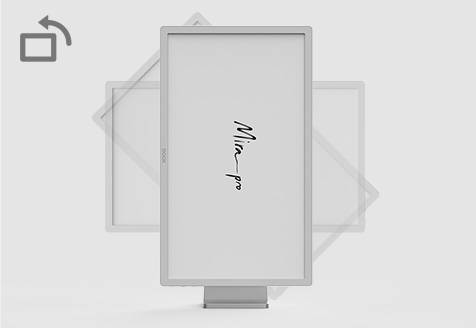 Product Specifications
Screen:25.3" EInk glass EPD ,16 Grey Level (monochrome)
Resolution: 3200x1800 (145ppi)

Port and Interface: HDMI x1, Mini HDMI x1, USB Type C x 1, DP x 1, DC x 1 (12V, 3A), 

Standard VESA interface(75 x 75mm)
2 buttons and 1 scroll wheels including:

Function button x1

Scroll wheel x1

Refresh button x1

Speaker: Dual speakers
Display Panel Size: 594.2 x 349.2 x 26.5mm (11mm)
Display Panel Weight: ≤2750g
Stand Size: 222mm (117.2mm) x 152(126.4) x 380mm
Stand Weight:≤2730g 
In The Box
Onyx Boox Mira Pro x1, All-aluminum adjustable stand x1, USB Type-C cable  x1, HDMI cable x1, Mini HDMI cable x1, 100~240V adapter x1, Quick Start Guide x1, Warranty Sheet x1