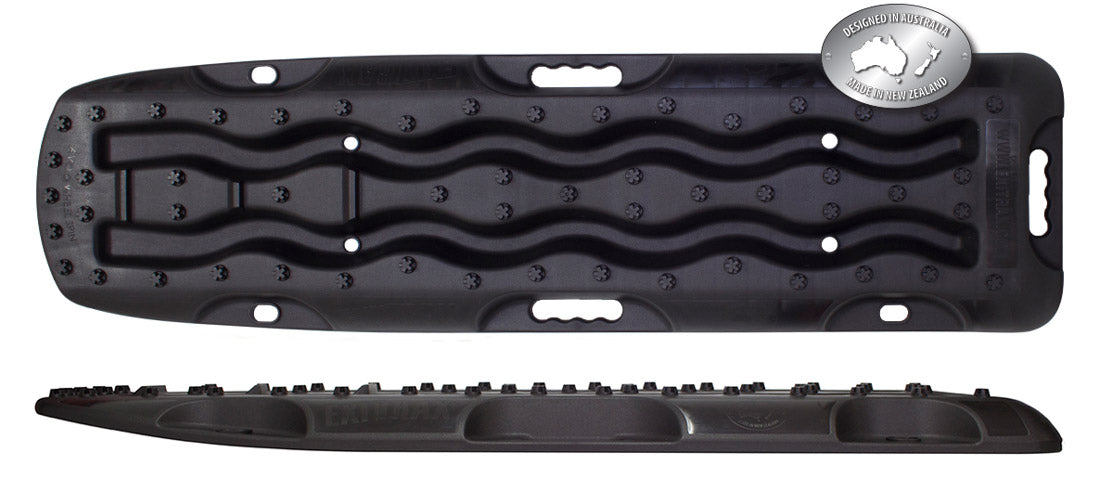 Exitrax - 1110 Series
Original price
$175.00
-
Original price
$175.00
These mid range all-rounders are suitable for most applications.
These guys are ultra-tough and amazingly flexible; the perfect solution for the weekend adventurer.
ADDITIONAL FEATURES:
• Lifetime manufacturer's warranty and and easy claims process.
• Durable Polypropylene construction
• Ultra-tough cleats for superior grip
• Compatible with most recovery board holders and mount kits.
• Ultra-low profile stack height for easy mounting.
• Innovative design reduces the effort required for extraction and helps reduce wheel spin.
• Strategically placed engagement nodules reduce wheel spin
• Ground engagement teeth reduce board movement during recovery
• Balanced handles for comfort while carrying
• Designed in Australia under some of the world's strictest quality control measures.
• Manufactured in New Zealand using industry-leading equipment.
• Smooth, rounded channels help distribute weight evenly.
• Balanced handles for easy carrying.
• Currently available in Green and Black only.