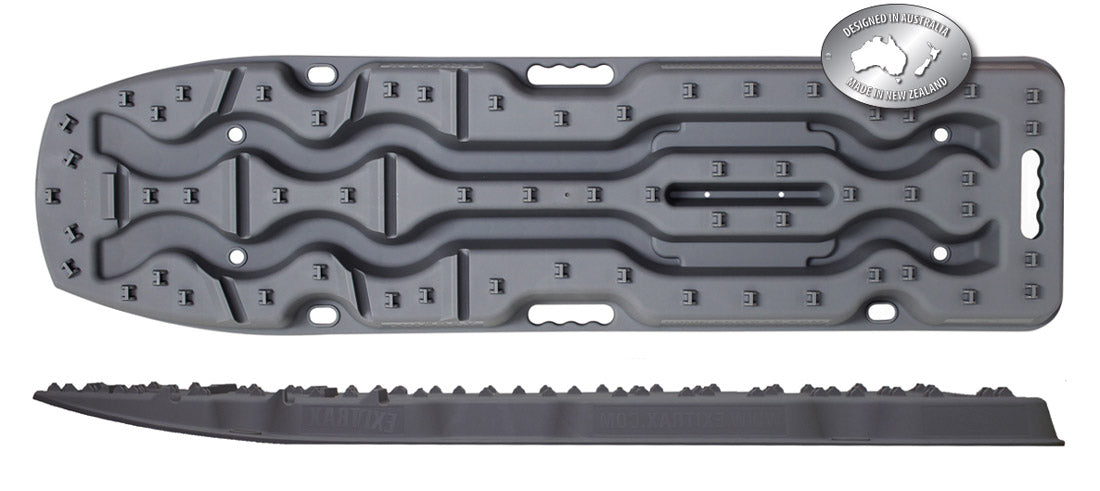 Exitrax - 1150 Series
Original price
$249.00
-
Original price
$249.00
Constructed using the toughest, most flexible nylon around!
This has been specially designed for the off-road extremists who demand ultimate performance!
ADDITIONAL FEATURES:
• Reinforced nylon construction for maximum strength and maximum flex.
• Lifetime manufacturer's warranty
• Ultra-tough cleats for superior grip
• Low profile stacking for easy mounting
• Compatible with most recovery board mounting systems
• Innovative design reduces effort for extraction
• Strategically placed engagement nodules reduce wheel spin
• Ground engagement teeth reduce board movement during recovery
• Balanced handles for comfort while carrying
• Smooth, rounded channels help distribute weight evenly
• Designed in Australia under some of the world's strictest quality control measures.
• Manufactured in New Zealand using industry-leading equipment.
• Compatible with the Exi Link linking plate and 4X4 jack base
• Currently available in Gun-Metal Grey and Black only.