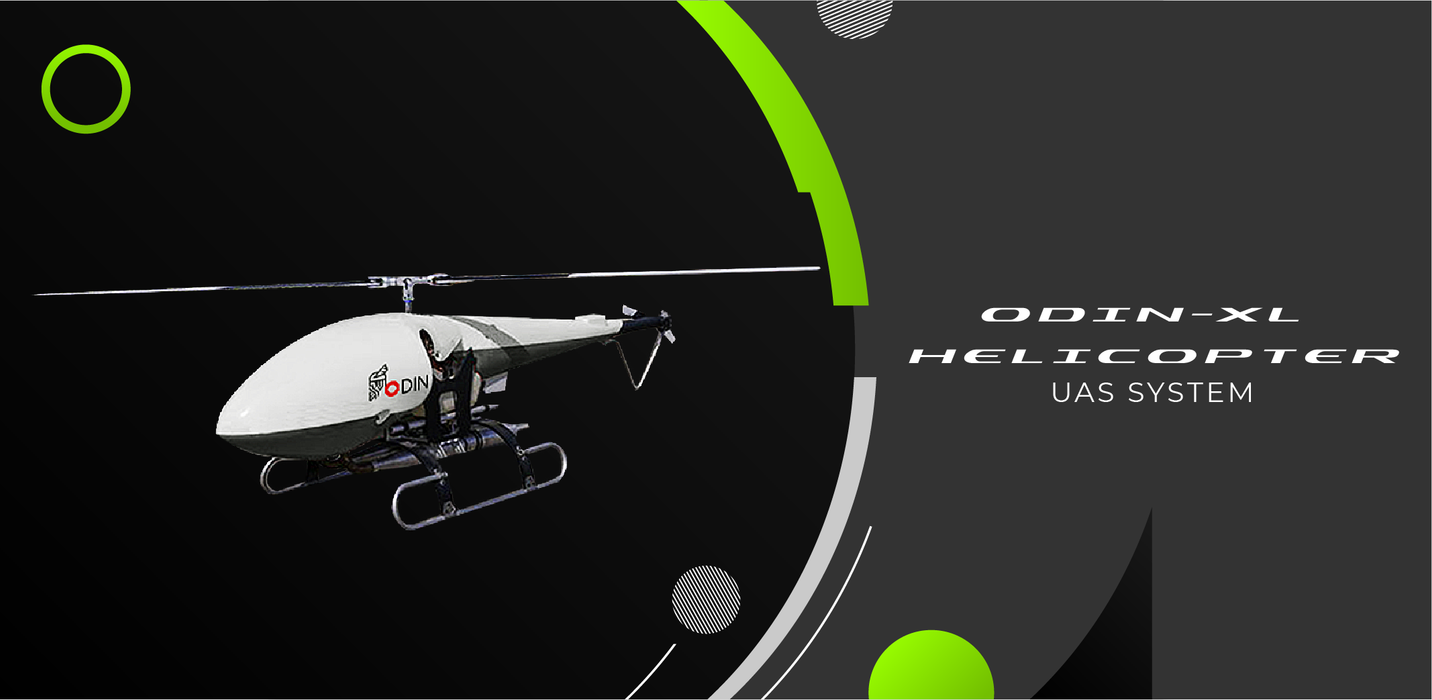 ODIN-XL HELICOPTER URS
Original price
$0.00
-
Original price
$0.00
ODIN-X and ODIN-XL rotary wing systems (UAV/UAS) are capable of autonomous flight, equipped with a camera, it becomes an affordable feature complete UAV/UAS that can be used to examine high-tension towers, crop observation, forestall fire evaluation, security watch, etc, with a payload of 20KGS TO 30KGS and flight times of 140 minutes. Being controlled by our ground Control system fully autonomous operation is attained. From take-off to landing the flight control will fly the UAV/UAS without a problem. The system is controlled in real-time with end-to-end. encryption.
Carbon Fiber Frame
Span: 3120 mm
Main Rotor Diameter: 2700 mm
Empty Weight: 45 kg
Max Takeoff Weight: 85 kg
Payload: 30 kg
Engine Type: Gasoline Piston Engine
Engine Capacity: 250 cc
Power Supply: 180 W generator
Endurance Time: 120 minutes
Lift Limit: 3200 meters
Characteristics
• Applications: Mapping, Photography and aerial surveillance EO/IR
• Size: 3300 x 670 x 750 mm
• Span: 3120 mm
• Main Rotor Diameter: 2700 mm
• Empty Weight: 45 KGS
• Max. Takeoff Weight: 85 KGS
• Payload: 30 KGS
• Engine Type: Piston Engine
• Power Type: Gasoline
• Engine Capacity: 250 CC
• Engine Power: 15 KW
• Power Supply: 180 W generator
• Endurance Time: 120 minutes
• Lift Limit: 3200 Meters
• Wind Resistance Rating: 7 Level
Description
ODIN-XL Is one of the most reliable helicopter uas systems on the market it has a large payload in a large operating time to ensure the success of your mission, the 120 minutes endurance outdoes all the other competitors in the market.