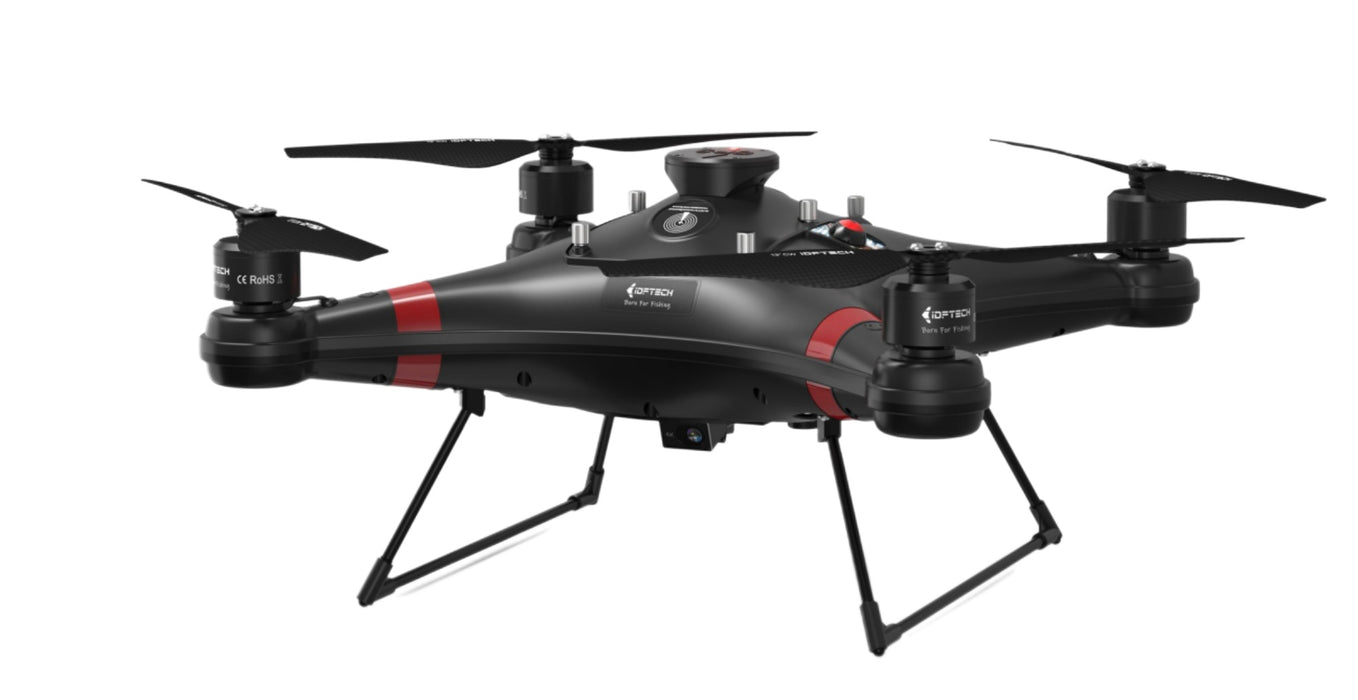 Poseidon Pro Black II
Save

11

%
Save

11

%
Original price
$3,999.00
-
Original price
$3,999.00
IN STOCK 
Poseidon Pro Black II
Experience effortless ocean fishing with the Poseidon PRO BLACK II. This drone can cast baits and long lines up to 1km, even in 28kn+ winds. It's also fast and capable of lifting 2.8kg, making it the perfect tool for shore-based anglers to explore deeper waters. Simple to calibrate, with an intuitive app that allows for auto-casting and precise control - the Poseidon PRO BLACK II will provide you with an unparalleled fishing experience.
The Poseidon PRO BLACK II is the ultimate drone fishing experience! Featuring an auto cast feature, the drone will fly to your desired destination, drop its payload, and return home autonomously. The accompanying app, available for Apple and Android phones, is user-friendly and provides the user with important data such as distance, height, speed, and battery power. Download the app for free now!
The Poseidon PRO BLACK II  is an intelligent water-resistant drone, designed specifically for fishermen. Featuring an IPX water resistance rating, innovative water-resistant structure, Nano waterproof treatment, and high-end light anti-corrosion material, it can handle even the toughest marine environments and withstand prolonged use in corrosive saltwater and heavy rain.
The Poseidon PRO BLACK II offers efficient and secure bait releases with its unique Mechanical Line Release system. The mechanical release ensures you can quickly and effortlessly release your bait each time with reliable results.
Water Resistance – IPX5 Water & Weather Resistant

Image transmission distance – 1000m
Diagonal size (without propeller) – 480mm
Propeller blade size – 13 Inch Carbon Fibre
Maximum horizontal flight speed – 18m/s
Satellite positioning module – UBX-M8030-KT GPS / GLONASS receiver
Safe Wind Speed – 25 knots
Maximum Payload Weight – 2.8KG
Maximum Flight time(No load) – 30min
Maximum Flight time( Load 1kg) – 22min
Maximum Flight time( Load 2.5kg) – 9.5min
Camera parameters – 4K Video

Flight Control System – IDF-9